Youth Worker
Due to the continued success of our Family and Youth work we are delighted to expand our team of youth workers.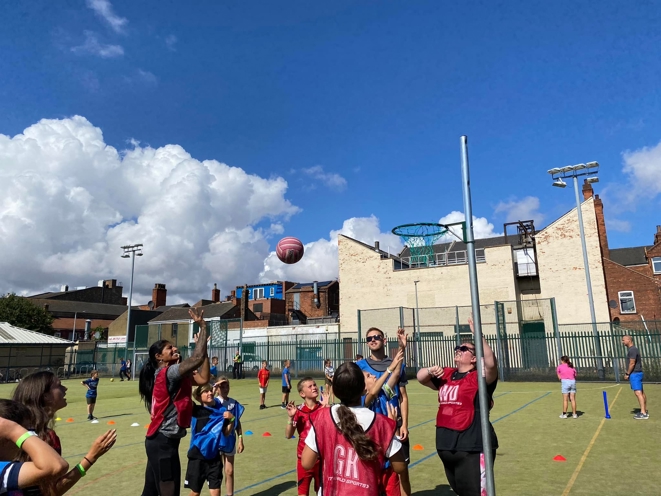 Shifts 
Flexible working depending on the work that is being carried out including evenings and weekends.

Rates of pay 
Sessional staff – £11.10 per hour plus £1.34 per hour holiday pay - £12.44 per hour.

Location 
21 Freeman Street, Grimsby, DN32 7AB – you may be required to work at a different location as required.


The job will involve 

This role is to support the delivery of our youth activities including youth clubs, HAF and school
based session.

Key accountabilities will include:

- Delivery of youth related activities within the East Marsh area including -
o Youth clubs on a Monday, Wednesday and Friday between 3.30pm – 6.30pm.
o Holiday club activities.
- Developing creative and innovative activities.

- Develop and deliver programmes and activities, in different community settings, to support young people's personal and social development.

- Delivery of sports related youth activities within the Multi-Use Games Area on Kent Street.

- Working with schools and community groups to identify needs and develop services to fit these needs.

- Development of activities to promote healthy lifestyles, well-being, leadership and teamworking.
Qualification / Experience required

- Recognised youth qualification is desirable or significant evidence of personal development in relevant areas.

- Evidence of previous work/voluntary or life experiences that will provide valuable in the environment.

- A recognised sports coaching qualification would be advantageous.

- Level 2 or above safeguarding qualification would be advantageous.

- An enhanced DBS disclosure is required for this role (paid for by YMCA Humber).
Please send your CV and a short covering letter to info@ymca-humber.com