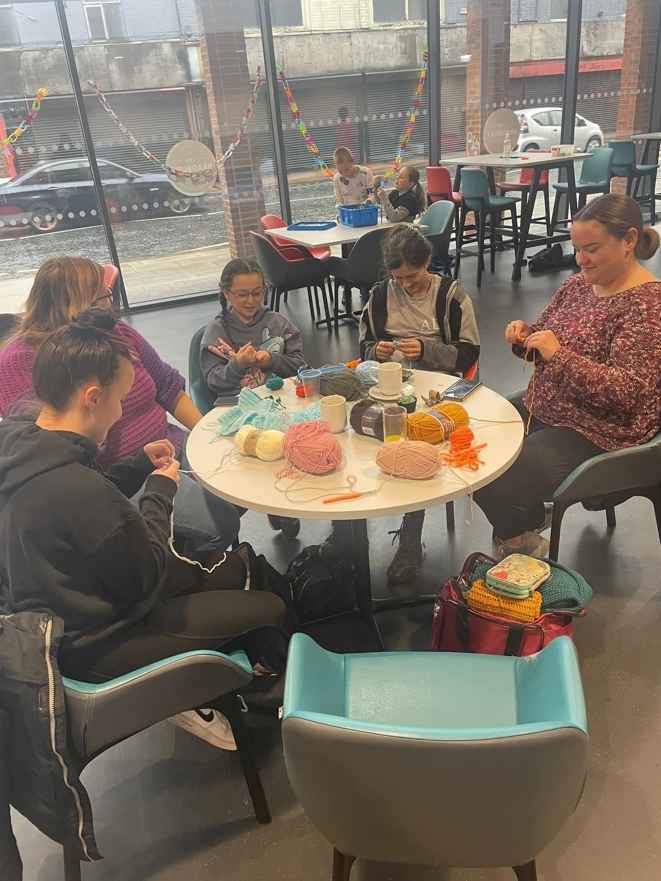 Thanks to North East Lincolnshire Council HAF Fund, and the Department of Education, we were able to run a free holiday club for 7-11-year-olds for four full days over the Christmas period.  
Across the four days, we were joined by 45 children who got involved in different activities such as golf, body weight workouts, Christmas crafts and carols, pool tournaments, playing board games, baking, cooking their own lunch, and crocheting.
To allow us to run a number of these activities, we were joined by experts in specific fields, such as Stu Warren who taught the children how to play golf, Zoe and Lauren from Trendy Hooks Crochet, and Humberside Police who spoke to the children about ASB and how to prevent this.
Each session was successful, and all the children took home new skills.
Sarita Karir, Youth Work Specialist said, "this is our first time running the HAF youth club and we are thrilled to have had 45 children from 16 local schools and schools further afield join us across four days.
We would like to thank all the volunteers for coming in and teaching the kids a range of new skills, and the kids for their superb behaviour and their willingness to learn new things!
We are really excited to do this bigger and better at Easter."
Rachel, one of the parents whose children attended our HAF youth club said, "HAF was great for the children over the Christmas holidays. My children enjoyed the gym, cooking and crocheting. There were lots of other activities they enjoyed, and they came home happy and had met new people. They brought home new skills, and it was nice for them to be out the house over the Christmas period."
Rebecca Wilson, HAF Coordinator at North East Lincolnshire Council added, "YMCA Humber has been a great new addition to our HAF programme in North East Lincolnshire. The holiday programme ran over 4 days during the Christmas break. The range of activities and experiences for the young people in the local area was fantastic. We look forward to working with them again this year."