Introducing our new Youth Ambassadors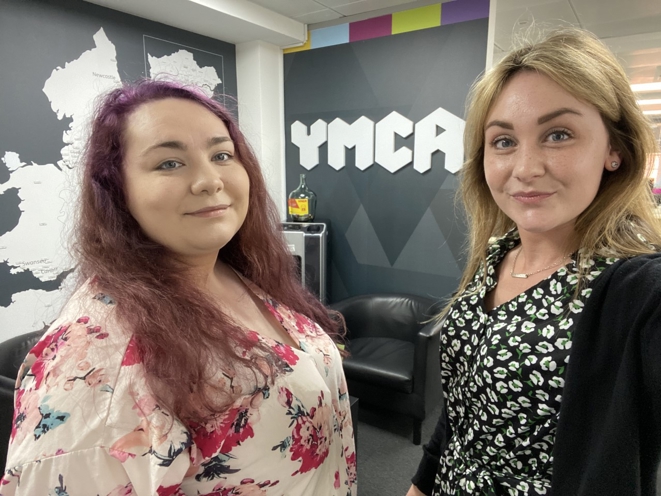 We would like to introduce our new Youth Ambassadors, Abigail and Gabbie.
The Youth Ambassadors programme is run by YMCA England and Wales, bringing together new representations from different YMCA's. Our ambassadors will be involved in attending national and international events, acting as spokespeople for the organisation.
Both Abigail and Gabbie have different roles at YMCA Humber and have joined this programme for their personal development and growth in the organisation.


Abigail
Communications Officer
"I started at YMCA Humber in March 2022, I had only been in post a few weeks when YMCA England and Wales announced they were looking for new Youth Ambassadors to represent the organisation.

I thought this was the perfect opportunity to learn more about the YMCA, and to meet other representatives. Gabbie and I have been to the YMCA England and Wales office in London for a few training sessions and we are due to go again in August. It has been great to meet other youth ambassadors who are now starting their journey with us, along with those who joined the programme a few years ago and have shared their experiences with us."


Gabbie
Coach   
"I became a youth ambassador after speaking to some very bright women at the YMCA national conference in Coventry. They spoke about their own opportunities and their experiences whilst doing the youth ambassador project. I also spoke to Jack Chesterman who was very welcoming and encouraged me to come along. After speaking with my CEO and having a friend and co-worker (Abi) go with me helped boost my confidence to get stuck in. I wanted to become a youth ambassador to help advocate for young people, and be able to make better change for the current generation. We are still currently in training, but the training sessions alone are very insightful and good fun to do. I have already met so many lovely individuals who are also becoming youth ambassadors and being able to listen to their own experiences is very inspiring."