Merry Christmas From The Team At YMCA Humber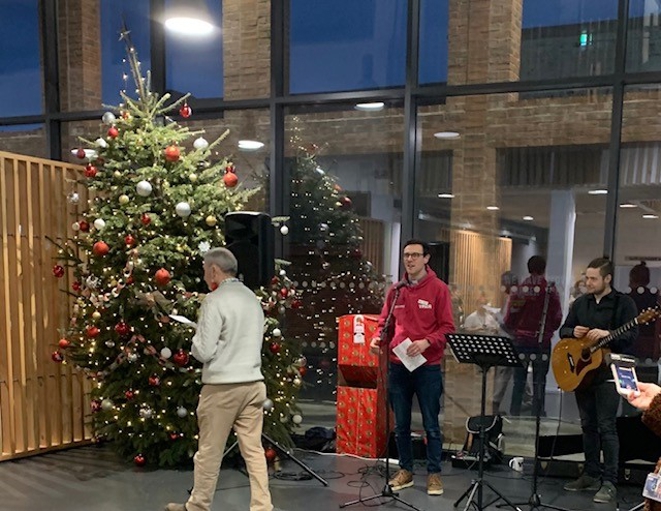 On Tuesday night, at 21 Freeman Street Grimsby, we hosted a pop-up carols session hosted by St Mark's Church. Residents , staff, Trustees and friends of the YMCA gathered around the Christmas tree. It was the perfect time for reflection and to give thanks for the truly amazing year we all have had, here at the YMCA Humber.
We finally moved into our new home in September this year and have been overwhelmed with the support we have received from partner agencies, businesses and the East Marsh Community. We have been delighted to open our doors to support organisations including 'We Are With You', the Department of Work and Pensions, Care Plus Group, NAVIGO, multiple education providers, are all but to name but a few. These groups have all utilized our facilities to provide support to both our residents and the wider East Marsh Community. It has been truly wonderful to see so many people using and enjoying our Bradbury Café to connect with each other and relax in a safe environment.
As we look forward to our first Christmas at 21 Freeman Street all our staff and residents would like to take this opportunity to thank you all for your continued support in all our endeavours and wish you all a very Merry Christmas.