New YMCA café set to open in Freeman Street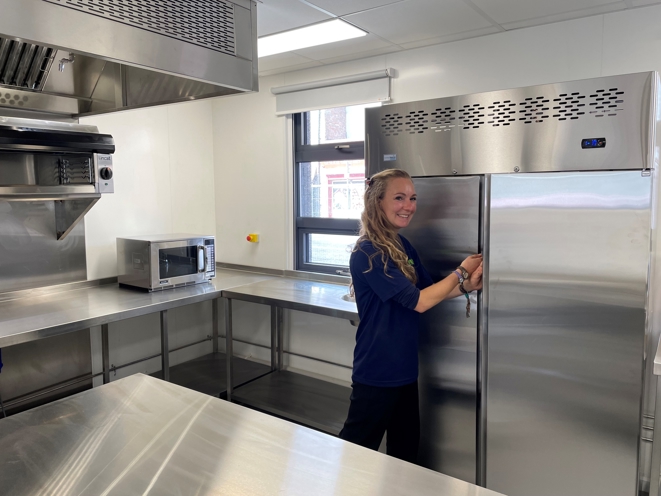 The Bradbury Café will be at the heart of the new YMCA Humber Freeman Street development, a vibrant, comfortable café which can easily accommodate around 50 people at any one time and will offer something for everyone – whether it's coffee and cake with a friend; an informal business meeting or lunch date, everyone will receive a warm welcome.
Nicola Burkitt has recently joined YMCA Humber as the new café manager. The Café will open its doors in a few weeks time and Nicola is excited to finally bring the vision of the café to fruition.
Nicola said "I'm so excited to be opening the Bradbury Café at Freeman Street in the next few weeks. Our modern café will serve everything from Breakfast Burritos though to homely favourites such as Lasagne and our delicious pie of the week."
The Bradbury Café will also be serving Lavazza, Italy's Favourite Espresso Coffee, which will also be available to take away. Nicola said "as a trained barista, I have found the coffee to be one the best I have ever tasted, I can't wait for people to try it.
Nicola brings with her a vast amount of experience of running a café from her time as a barista though to a burger experience creative and managing a café in Sydney, Australia.
Nicola added "I believe what sets the café apart from other local eateries is that the menu has been created with all dietary tastes in mind, almost the entire menu is available as a vegetarian, vegan and gluten free alternative. We want to welcome meat lovers as well as those who chose not to.
To find out more visit the Bradbury Café Facebook page at facebook.com/YMCABradburyCafe