Professional runner attends youth club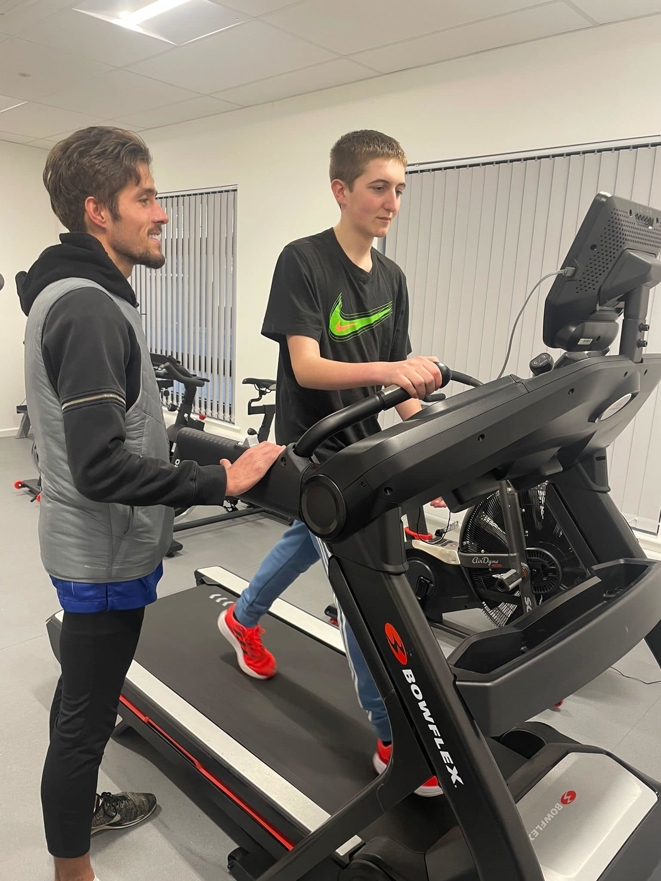 Last week Ryan Page, a professional running coach, attended our youth club to talk to the children who are keen to get fit and are interested in running.

One of the kids from the club has been gradually bringing his time per mile down, and Ryan offered to create him a training plan to help him achieve his goals.

He said, "I really miss the football we did when the Youth Club was at the MUGA, and at first I hated having our sessions inside the YMCA building. Until staff convinced me to try the gym. I went on the treadmill and found I really enjoyed it, staff said I was a good runner so they encouraged me to keep going.
I decided to run a mile and see how fast I could go. It took nearly 9 minutes at first and eventually I got that down to a 7-minute mile which is super quick for someone my age.
The YMCA got in touch with Ryan Page and he came in to coach me, I ran the mile even faster and I now have a training plan in place with loads of top tips and strategies. In a few weeks Ryan is taking me to do a 5k and are we aiming for around 20 minutes. I'm really excited about it, I had no idea I was a talented runner!"
Ryan Page said, "it was a pleasure and I want nothing more than to be able to help as many of them as I can. If I can give some of them that release from what ever they may be struggling with or keeping them on the straight and narrow, and most importantly having fun with them on the way, whilst working on their health and performance, I'll be a happy man."