Study Area Opens at 21 Freeman Street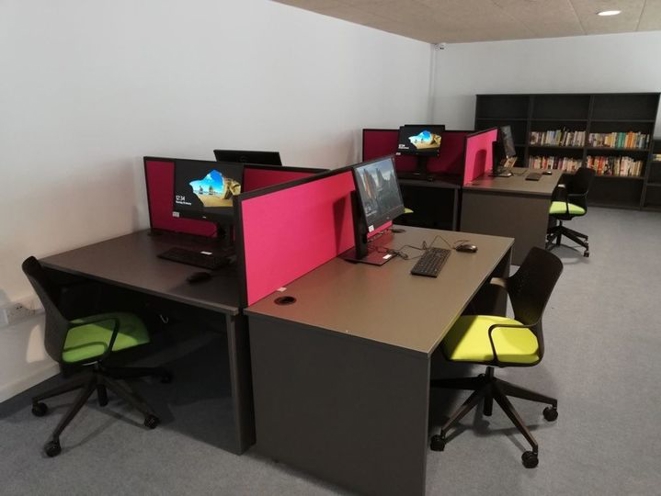 When we moved into 21 Freeman Street at the end of September 2021 we were delighted to provide 74 residents with state of the art bedrooms and kitchen areas.
Over the last few months we have been finding ingenious ways to use the shared spaces - this began in December with each of the eight clusters getting a pool table, which have had great use for a relaxing game of pool to a fiercely contested pool tournament.
On the 21st January we were so excited to open our residents study area for everyone to enjoy! Six workstations that allow easy participation in online learning, completing college work, job searches and CV preparation - along with swiftly surfing the net. Thank you to Bradley at CRE8 Workspaces for sourcing the furniture, Trevor from LCS Group Ltd for installing the computers and also our friends at North East Lincolnshire Women's Aid charity shop for the donation of books for our library - Your help is very much appreciated.