Volunteer Presentation Evening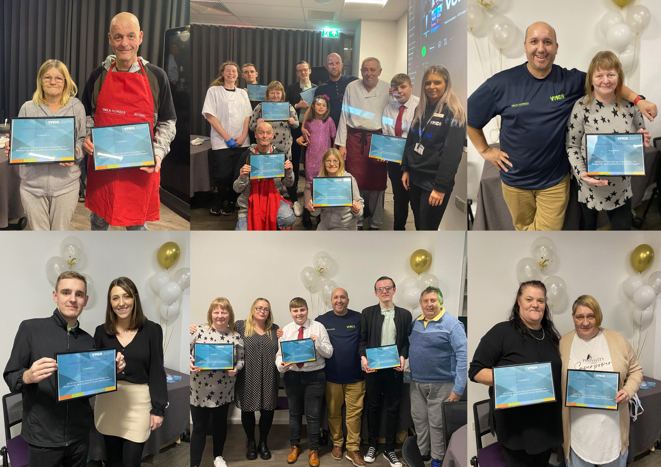 On Thursday 24th November, we held our first volunteer presentation evening to celebrate the hard work of all our volunteers across The Bradbury Cafe, our allotment, the admin team, and maintenance team.


Our volunteer programme began in June 2022, and since then our volunteers have completed over 2,000 hours in total. 
To show our appreciation for everything our volunteers do, and to celebrate all the hours they have spent volunteering, we held a two-course meal and presentation evening for our volunteers, both past and present. We were joined by 14 volunteers, their guests, and YMCA Humber trustees, the evening was presented by our CEO, Kate Conway, and our Chair of Trustees, Steve Gallaher.


Everyone had a fantastic time celebrating and we are looking forward to holding an annual volunteer presentation evening to say thank you to all our future volunteers.