People Development Officer
This is a key role focusing on skills development within YMCA Humber, working alongside staff, volunteers, and residents.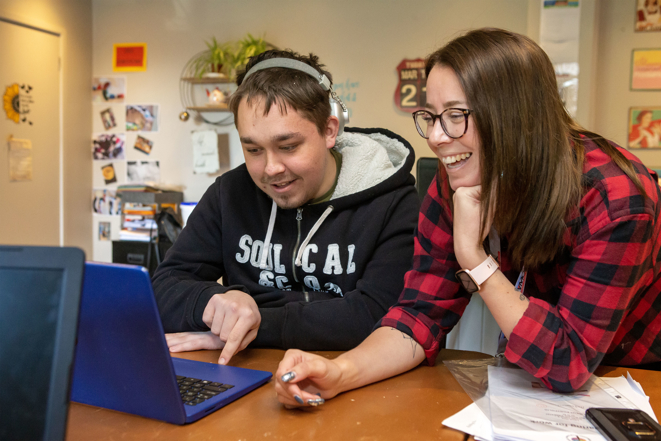 Contract - Full time
Salary - £24,000 - £28,000 depending on experience
This is an exciting new role focusing on skills development of staff, volunteers, and residents at YMCA Humber. 
The main responsibility of this role includes:
Recruitment of staff and volunteers
Coordinate all our staff and volunteer recruitment activity in line with safer recruitment practices
Provide support to recruiting managers and applicants to ensure a smooth, well communicated process and that we recruit the right person for the right role at the right time
Lead the development, delivery, and regular review of our induction process, ensuring it is fit for purpose
Support the conclusion of the employment / volunteering journey with appropriate exit processes and identification of improvement areas.
Leading the delivery of a diverse training programme for staff, volunteers, and residents
Identify learning and development requirements
Leading the design and delivery of diverse training programmes
Design course evaluations and provide evaluation reporting, promoting organisational understanding of the impact of learning interventions and programmes
Research, source and engage external training providers to support identified development requirements.
People systems and policies
Provide support to managers across the whole spectrum of people related casework, including attendance management, discipline, grievance, etc.
Ensure all people policies comply with legislation, are up to date and accessible to all
Produce timely data, to support our reporting to the board and to support the identifying areas for improvement
Oversight of our people system (currently Breathe HR), ensuring accuracy of data and timely reporting.
Developing staff engagement initiative
Manage the annual staff engagement survey and implementation of agreed actions
Support the development and implementation of improvement items identified at the staff forum
Identify engagement and well-being best practice and determine how these can be developed within YMCA Humber.
Experience required:
Facilitating, designing, and delivering training
Seeking out information and researching options
Writing HR, recruitment, and learning and development policies and procedures
Managing people and training systems and platforms for accessing inputting and compiling data
Using Microsoft Word, Excel, PowerPoint and Outlook, and the use of remote meeting tools.
Skills required:
A proactive problem solver
Driven self-starter, comfortable with working alone and as a proactive team member
Effective communicator, influencer, and relationship builder, with strong written communication skills
Ability to prioritise work and manage own diary
A demonstrable commitment to equality, inclusion, and diversity.
Please send your CV and a supporting statement to recruitment@ymca-humber.com. Please note an enhanced DBS is required for this role.
Closing date: Monday 22nd May.