What We Do
YMCA Humber is a youth charity that supports anyone over 16 years old who is at risk of homelessness, living in North East Lincolnshire. We specialise in supported accommodation for young people by providing them with a safe environment which they can call a home, enabling individuals to grow and achieve their full potential. Alongside providing accommodation we also deliver services in health and wellbeing, support and advice and family support.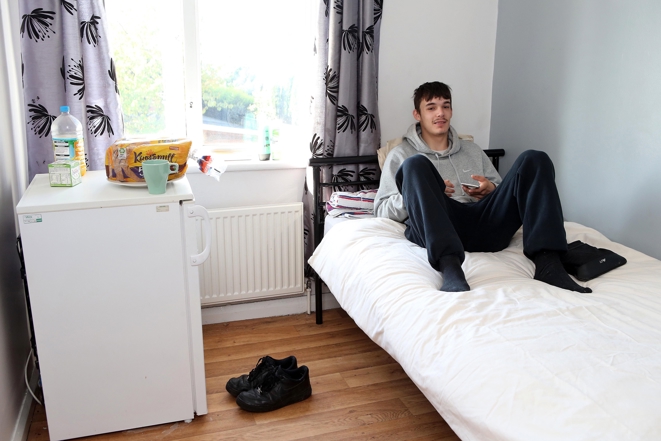 Community Hub
Our ambition when we moved to Freeman Street in September 2021 was to create a strong community hub for those living in the East Marsh. We reached out to the community and organisations such as NSPCC and North East Lincolnshire Council to find out the demand for the area.
Our free parent, baby and toddler group runs every Monday (expect bank holidays). There is no need to book, please just turn up on the day.
Free play - 9.30am - 11.30am
Themed activity session - 1pm - 2pm 

Please keep an eye on our social media pages for updates on the weekly themed activity session.
We run a free youth club with the aim of providing a safe place for children to spend their time after school, and during school holidays. 
Our youth club timetable:
Monday - 4pm - 6pm
Football for 12-16-year-olds, both males and females.
Location – MUGA, Kent Street
Wednesday - 4pm - 6pm 
We will be running our usual indoor youth club for 7-16-year-olds. Our Health and Wellbeing Officers will be present, running a variety of themed sessions (in association with the JEFF project).
Location – YMCA Humber, Freeman Street
Friday - 4pm - 6pm
Outdoor sports youth club for 7-16-year-olds.
We will be running a variety of physical activities, such as netball, football, hockey, and basketball.
Location – MUGA, Kent Street
Anyone is welcome to join our youth club, on the first session, those under 16 will receive a consent form for their parents/guardian to sign and return. 
Our café is open to the public Monday-Friday, 9am-3pm. We welcome everyone to pop in for good quality food and drink, which is also available to takeaway. 
We have a variety of options on the menu for breakfast, lunch and light snacks - there is something for everyone!