Easter HAF at YMCA Humber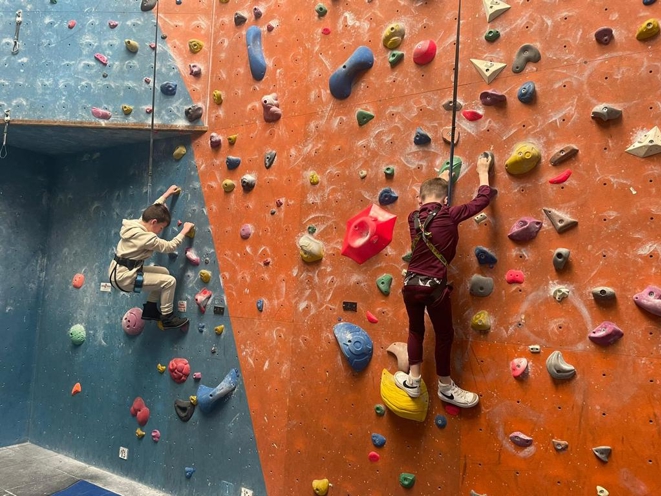 During the Easter period, we ran a free holiday club with the funding from North East Lincolnshire Council HAF fund, and the Department of Education.
Nine activities took place across two weeks, with a total of 85 different 7-16-year-olds attending.
The HAF fund allowed us to bring in experts from different fields, we were joined by Stu Warren, a PGA Professional and Junior Specialist, Anabelle Munson from Core Centre of Performing Arts, a group of artists from Creative Start, and Rachael O'Neill from Lion Learners.
We ran different activities such as bowling, ice skating, TikTok dancing, climbing wall and parkour, mural painting, a wellbeing day, Lion Learners animal experience and learning how to play golf.
Rebecca Wilson, HAF Coordinator said, "the range of activities and experiences for the young people in the local area was fantastic. We look forward to working with them again this year."
Each session was attended by a mix of youths from different schools who came together to learn new skills, try different experiences, and build new friendships.
Stu Warren, PGA Professional and Junior Specialist taught the children how to play golf, he said, "the golf session was fantastic over the Easter break with the children playing lots of putting games, before building and playing their own mini course! Children were super talented and enthusiastic."
Rachael O'Neill, from Lion Learners added, "we had a wonderful session at YMCA Humber. The children were lovely, they got involved and were very respectful of the animals. Some of the children were a little nervous about some of the more unusual animals, especially the snake and the giant creepy crawlies, but a lot of them managed to make themselves be brave and do it anyway, which is always great to see!"