YMCA Humber opens new parent and baby home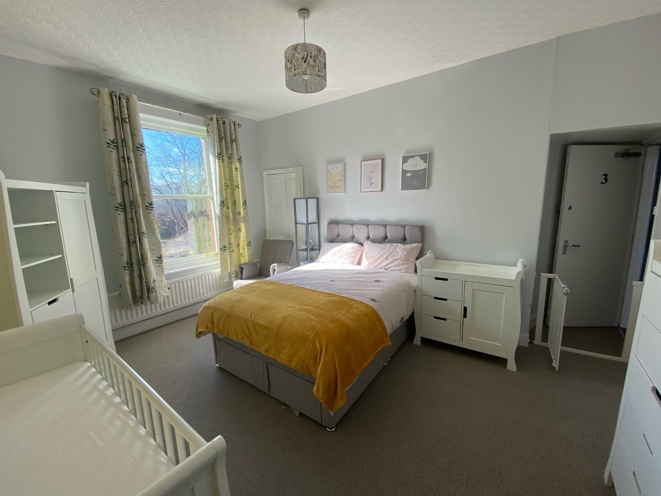 Following the completion of the Freeman Street project, YMCA Humber have continued their commitment to transforming lives within North East Lincolnshire with the opening of a new parent and baby house.
Samantha England, Head of Housing said "we identified a local need for additional good quality supported accommodation for new parents and pregnant women. All residents will receive assistance from a dedicated support coach, who will work closely with them to gain all the skills needed to successfully maintain a tenancy in the future, whilst also settling into parenthood."

The five-bed house has received an uplift and been transformed into a four-bed house for young parents and their babies. The refurbished house is now complete and last week we were able to welcome our first residents, Libby and her daughter.
Libby said "the house is really lovely and feels like a home. It's been really good to be able to come here and have a home for me and my baby girl. The YMCA have helped me all the way and have been so nice and kind to me."
Community Housing Coach, Sally Parker said "the house is so lovely and has such a warm, homely feel to it. I believe it will be a happy, safe, supportive and loving home for our mums and babies and we want it to feel like a family for them."
Lucy Coppin, Accommodation Manager for Community Housing added "I'm so pleased we have been able to refurbish one of our properties for this type of accommodation. A huge thank you to Hayden Lets and TR Carpets for completing the work. We have our first resident in with her baby and it's lovely to see them settled into their home."

For more information, please contact Abigail Palmer: abigail.palmer@ymca-humber.com