Foyer
In 2001, YMCA Humber opened the Foyer on Orwell Street in Grimsby, providing supported housing based upon a self-contained model. The building boasts of 26 self-contained studio flats with 24-hour support in a university halls style environment.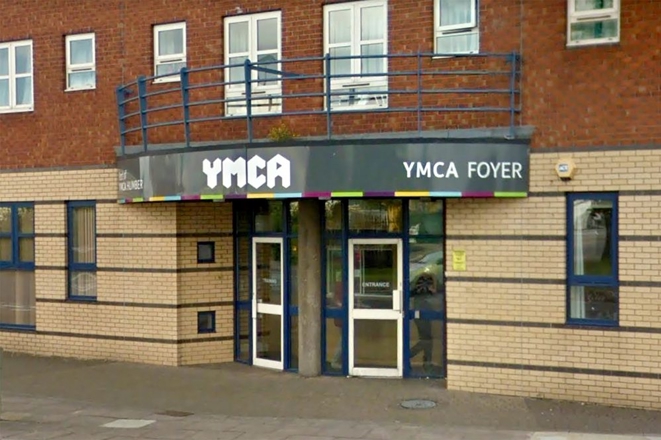 Our Foyer Project offers supported accommodation for 16-24 year-olds who are actively involved in education, training or volunteering.
The Foyer seeks to help those young people who are serious about moving on in their education and making progressive steps towards their future plans.
Self-Contained Flats
The Foyer consists of two floors, with 13 self-contained flats on each floor. Each flat includes kitchen and cooking facilities in addition to an en-suite bathroom.
As a requirement for staying at the Foyer, clients need to be accessing education, voluntary work or employment. The support planning system mirrors that at the hostel.
Opportunities to Learn
On the ground floor, the Foyer boasts a communal lounge and kitchen area, in addition to two training rooms.
These facilities allow residents to learn at home, as well as studying at local schools and colleges.
In addition we offer online facilities to help maintain family contact and provide access to the internet.
Belong, Contribute and Thrive
The YMCA Foyer Project gives young people somewhere to live on a semi-independent level, with 24-hour staff covering 365 days a year.
The planning system mirrors that of our other housing projects, where our support team works jointly with young people to agree objectives that help to address key issues, including finance, substance use, family breakdown, as well as educational and work opportunities.
Resident Activities
Regular activities and trips are organised by the Foyer staff and offered to residents.
These activities range from day trips to theme parks, to cultural and educational visits to places of interest. Residents are always involved in the planning of activities.
Sporting activities
Engaging young people with sport has always been at the heart of the YMCA and the Foyer project is no different. Opportunities to play various sports are offered to residents however it is not essential that residents have an interest in sports as we cover a variety of activities.