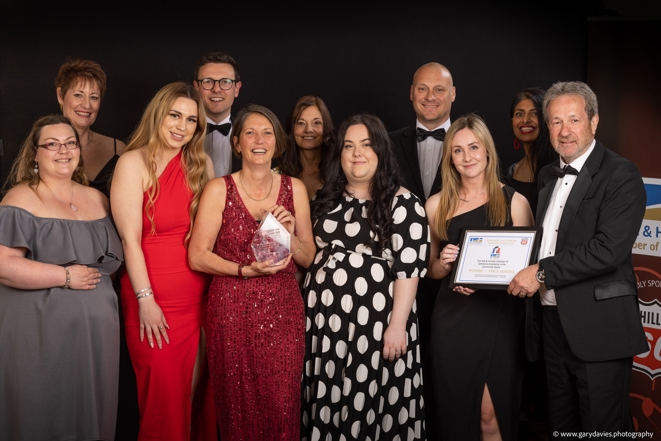 YMCA Humber wins The Hull and Humber Chamber of Commerce Excellence in the Community award.
On Friday 12th May, members of staff and trustees from YMCA Humber attended the Northern Lincolnshire Business Awards at The Baths Hull, Scunthorpe.
The Les Misérables' themed night consisted of a three-course dinner, a raffle, award presentation, and a show with West End performers and Performing Art students from The Grimsby Institute.
YMCA Humber were nominated for the free services which they offer to the community, for example their parent and toddler groups, health and wellbeing drop-in sessions, youth club, pensioners lunches, and their dads support group.
Matt Rodgers, Trustee at YMCA Humber said, "winning the 'Excellence in Community' award is testament to the courage of the team at YMCA Humber, who have committed to hearing the needs of their local community and acted on it by playing their part with endeavour and creativity. What we have now is just the start of new possibilities and change for us and our community."
When the new premises opened on Freeman Street in 2021, they used their location to begin developing free services to the local community through funding.
In just nine months, their free parent and toddler group had on average 20 parents attend each session with their child(ren), and in total had 128 unique attendees and 723 total attendances.
The youth club which runs three evenings a week for 7-16-year-olds, was launched in June 2022 through funding from Active Humber, in the 11 months this has been running, 250 kids have signed up to the youth club, with on average 35-40 kids attending each session.
Winning this award highlights the impact YMCA Humber have had on the local community.