YMCA National Conference 2023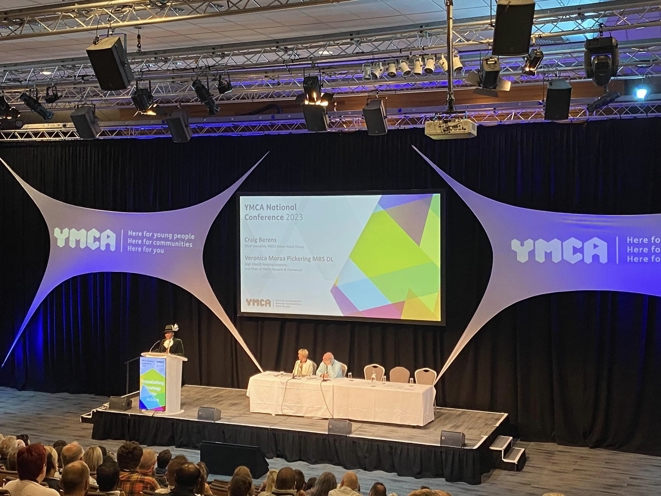 On Thursday 13th July and Friday 14th July, seven members of staff went to the YMCA National Conference based at Nottingham University. 
Thursday consisted of excursions to nearby YMCA's, such as YMCA Lincolnshire, YMCA Burton Upon Trent, YMCA Leicestershire, YMCA Newark and Sherwood, YMCA Derbyshire, and YMCA Robin Hood Group. Visiting other YMCA's was great to see how we all operate and focus on different areas to one another, such as housing, family and youth, education and training, hospitality, etc. 
On Friday we attended different workshops around the YMCA international action, housing, sustainability and business models, ethos and culture, national YMCA brand, introduction to Y-Hub, charity bank and early years educators. We would like to thank the guest speakers for their informative workshops, all YMCAs who opened their doors for us to visit, and YMCA England and Wales for organising this event. 
To end the celebrations, we were joined by impressionist and comedian, Rory Bremner.