YMCA Humber tackle Yorkshire 3 Peaks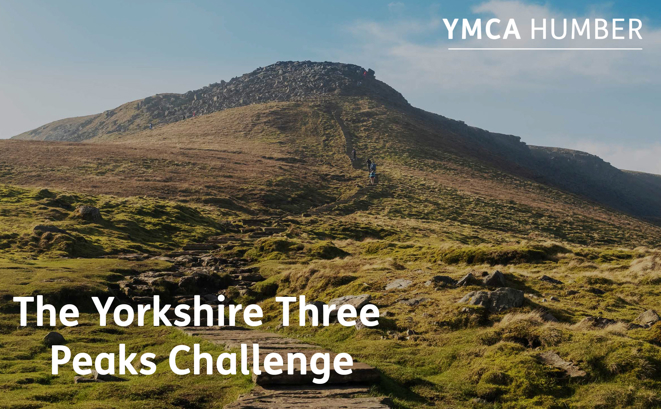 YMCA Humber are tackling the Yorkshire 3 Peaks to raise funds for their youth and family provision.
In May, 15 staff members from YMCA Humber, and their friends and family, are completing the 25-mile challenge within 12 hours to raise funds to continue running their free services to the community, and to develop their youth and family provision.
In 2022, YMCA began developing their provision through free toddler groups, mental health and wellbeing sessions, and a youth club for 7-16-year-olds three evenings a week. Since these services launched, they have had 264 attendances at their wellbeing sessions, 723 attendances at the parent and toddler group, and 220 children sign up to the after-school youth club.
These statistics show there is a need in the East Marsh for these free services. One parent from the toddler group said, "it's given us a clean, safe, and welcoming space to go to. Many people go regularly and its given us a base to develop friendships and speak face-to-face with other mums. We've watched our babies grow together in the time the baby and toddler group has been running, it's been something really special to us."
YMCA spoke to the children of the East Marsh who attend their youth club to find out what the club means to them, they received responses such as, "the club is a safe place I can play with my friends."
"The club makes me fit and healthy."
"Youth club gives me independence."
Rob Baty, Head of Operations said, "being part of a youth group is really good for kids! They're making new friends and learning new hobbies. It helps them feel better about themselves and you can see their confidence increase. They get to have fun and make memories whilst making a positive difference in their community. With some new ventures coming it's a real exciting time to be involved."
To continue to make a difference to the East Marsh, offering current and new services to meet the demand of the community, YMCA need your support.
To sponsor the YMCA team, head to YMCA Humber tackle Yorkshire 3 Peaks - JustGiving