Youth Matters Awards 2023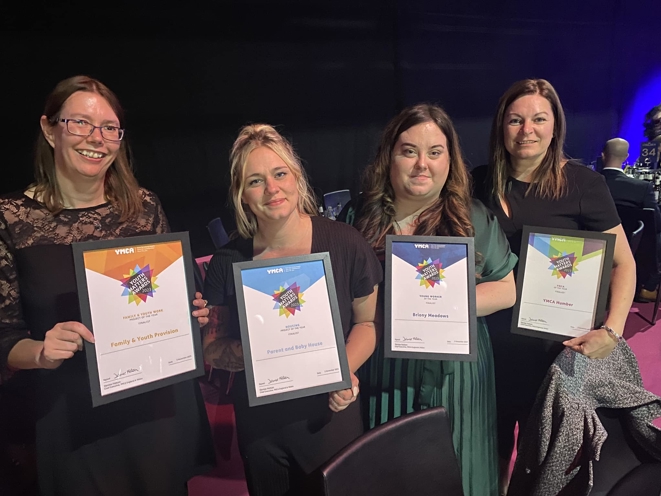 On Friday 3rd November, we attended an annual awards evening at Chelsea Football Club with YMCA's across England and Wales, celebrating the work they do within the community.
We were nominated for 4 awards, and from public votes and a panel, we made it to the finals for the following awards:
YMCA of the Year – highlighting the impact we have made to residents and the community in the last year. This includes housing for up to 108 people at risk of homelessness, offering free: health and wellbeing sessions, parent and toddler groups, a support group for dads, a youth club three evenings a week and pensioners lunches once a week.
Housing Project of the Year – this entry focused on our parent and baby community house, providing a safe and nurturing environment for single new mothers facing the risk of homelessness.
Family & Youth Work Project of the Year – in the last year and a half we have focused on delivering free activities to become a community hub within the East Marsh. This included running a free parent and toddler group, which on average see's 40 parents and their children attending each session. This initiative not only catered to the demand for this in the area, but also provides a safe and welcoming environment for parents and children to bond. Following this success, a free youth club for 7-16-year-olds was launched, offering a diverse range of sports and wellbeing activities.
Young Worker of the Year – an award which recognises the support and commitment to YMCA Humber by going the extra mile and getting involved.
Although we did not win, we would not have been finalists for these awards if it wasn't for all our staff who make sure that everything we do is exceptional quality.
A big thank you to everyone who has supported and voted for us!